i recently tried to duplicate your ramp setup by memory from reading about it last year, in my cheapo tractor supply tiny woodstove (who's airflow dynamics must certainly differ from your stove.)
biggest mistake that i made was cutting the hole in the bowl too low, so that fuel can pour out the front in the event the burn rate slows down or excess fuel is supplied. rather than trashing that bowl, i tipped it backward to compensate, making a fuel puddle toward the rear of the bowl, under the ramp. driprate ranges 1drop per second up to a steady stream, and i have liquid running down the ramp toward the front holes. so i cut slits in the ramp (like waterbars on a ski slope) to form a sort of louvered section, and bent those louvers downward to ensure that oil fell into the middle of the bowl to reduce the tendency for spills out the front. this is how i accidentally discovered something of apparent benefit.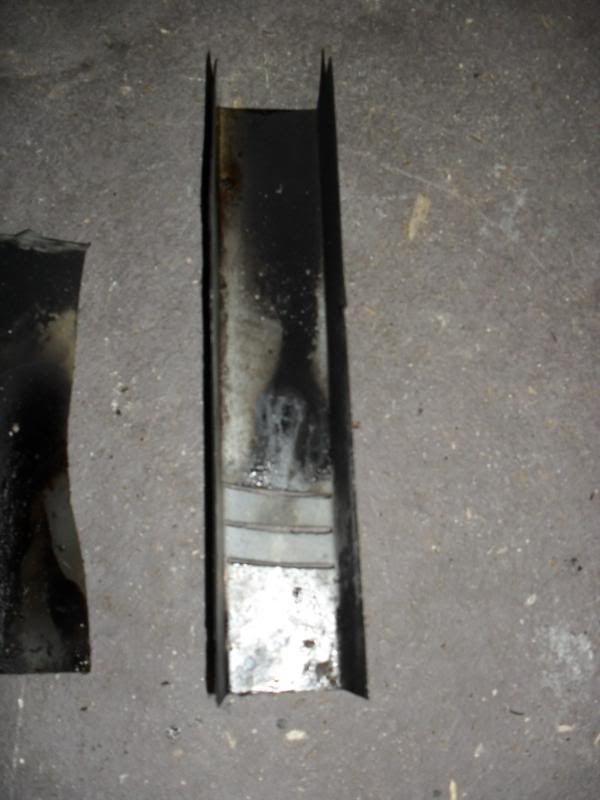 the soot patterns on the ramp or trough as i think of it, having sides.. show absolutely zero buildup on the louvers, and a reduction in carbon deposits along the side walls near the slots. i would assume this indicates a near perfect air/fuel ratio, or that those louvers are running too hot for soot to accumulate? the rest of the ramp has a heavy layer of soft flakey soot. could this be from the inability of fuel to find adequate air?
i am using a pair of DC computer fans wired to a $5 harbor freight AC to DC float charger, to force air under the door of the stove. this nearly doubles the output of the flame. i tried a blow drier but its too much air, and my stove billows smoke at the seams. in spite of the fans, i cant seem to get the thermometer on the smokestack to pass about 280*F. i typically run my stove hot, in the 400-600 range, on a mix of very dry seasoned pine and hardwoods. the veggie im experimenting with is settled and liquid down to 40*F, but has too much water to make drying economical until i get my wood fired dryer going.
some pics