i like sunwizard's system very much, but my 12v p7100-pumped cummins is modded and nearing the stock lift pump limitation. my fuel lines are also in need of an update from weather and age, so im looking to do a complete fuel system overhaul in conjunction with my veggie conversion all at once.
-remove OEM lines, lift pump, fuel heater and filter
-install single electric fuel pump, 90 gph@45 psi or so
-all new fuel lines
-filter & heat exchanger pressurized rather than vaccuum.
this is what i had in mind.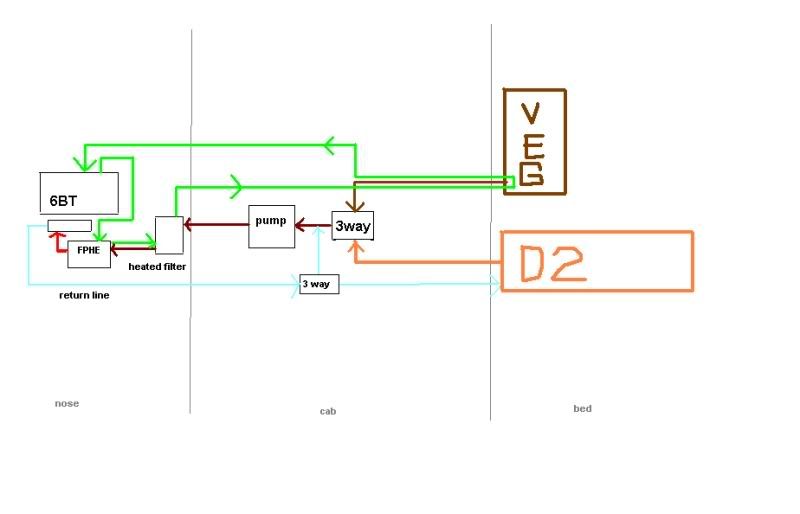 mind you, this would also run diesel through a flat plate heat exchanger and likely heat it to 160+F. i felt like this was dangerous at first but recently found out the truck has a fuel heater on it stock. also, liquid fuel in sealed lines cant combust without air, right? hot diesel should atomize very quickly, reducing smoke and improving economy as well.
id prefer to have one one selector valve running through the floor and to leave the system with a looped return all the time. the 3 way valve for the return line would be under the cab, only for filter changes or repairs.
other than the obvious "forgot to purge before shutdown and now the veggie is gelled" scenario, what do you expect i would run into with this arrangement?