So I finished plumbing the WVO lines on my Ford 6.6 L B600. I'm following sunwizard's diagram, here's the schematic: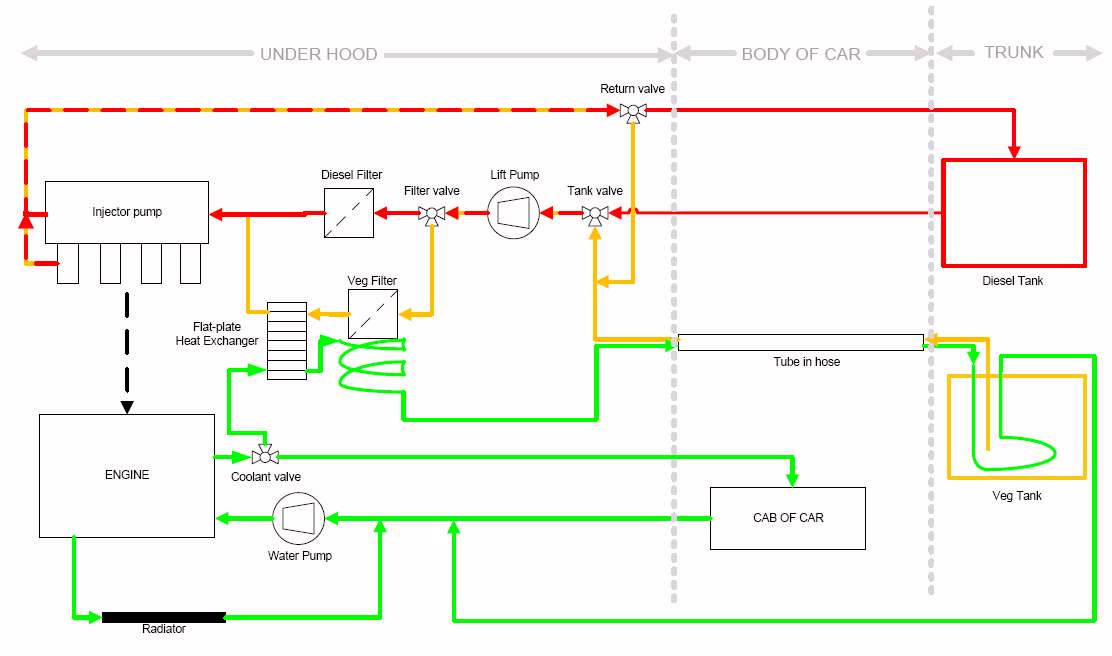 I have electric valves and I haven't wired them yet, but I need to move the bus soon, so I figured that because they default to the diesel flow I could just start the bus on diesel....
However, when I try to start it, it sounds like its not getting any fuel. I've tried over and over again manually priming the lift pump and then loosening the bleed drain on top of the fuel filters, priming it again, and then trying to start.... still same thing->I can crank it and i'll hold the pedal to the floor for like 5-8sec or so and it just cranks, doesn't sound like its getting any fuel.
I've removed the tee right before the injection pump and left it straight along the diesel line because I figured the veg oil lines were full of air and could have been keeping it from bleeding, but still nothing.
I've also opened up the return lines and hand primed the pump and fuel comes rushing out of the return lines--seems like exactly how much it would need to flow for starting--no bubbles, just fuel gushing out.
I've also checked and the fuel shut off solenoid is indeed opening when I start it......
anyone have any ideas?